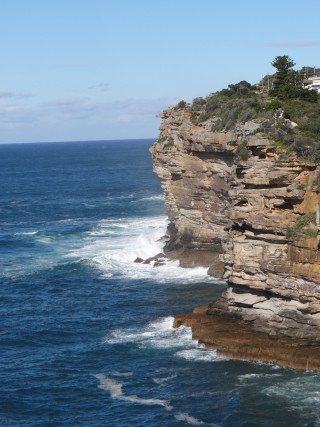 The ACTER 2017 annual field symposium will be held in the Lachlan fold belt of eastern Australia. It will involve an introductory session on the tectonic evolution of the Lachlan fold belt and a six-day field excursion.
Dates: 23 – 29 October 2017
Major targets of the field excursion include:
Tectonic evolution of the Lachlan Fold Belt (Cambrian- Permian).
Back-arc tectonic switching.
Petrogenesis of I-, S- and A-type granites: how the concept started and evolved, relation to tectonic evolution of the Lachlan Orogen and significance to continental growth.
Registration is now open!
More information can be found in the First and Second Circular. Please click below to read more.
Any questions or special requests should be directed to either Dr Weihua Yao or Dr Josh Beardmore.
News and events
The 2016 ACTER annual field symposium, focusing on orogenesis during supercontinent cycles, was successfully held in Xi'an with a field excursion across the Qinling orogenic belt.

A CCFS-sponsored short course on the global climatic phenomenon known as Snowball Earth was held at Curtin University on 15 July, 2016. The seminars were recorded and are available to view online.

ACTER 2017 annual field symposium on Tectonics of the Lachlan fold belt and granite petrogenesis, southeastern Australia.
Partners
View our full list of partner institutions.